Things You Should Look Into When Shopping for Modern Outdoor Barstools
Who doesn't love a good drink? If the weather is right, who wouldn't want to have a drink outside? In that way you, you can drink in a good beverage and the nice ambience all around you.
In order to do this, you will need good outdoor barstools. The outdoor barstool is crucial to the success of any patio, backyard, and even bars that operate outside.
Of course, you want to make sure that you are taking into consideration the comfort of your guests and how well they will be able to balance on their feet for hours at a time. Through this article, we'll look over some factors that you should consider when shopping for modern outdoor barstools.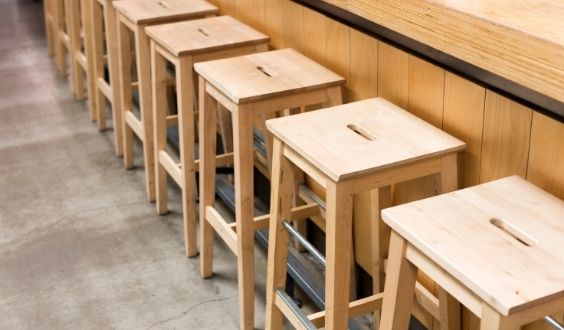 Modern Outdoor Barstool Factors to Check
Consider the Materials Used to Make the Barstool
Are they weather resistant and durable enough for outdoor use, or will they get damaged easily in inclement weather? One of the most important factors to consider is what materials are used in making the barstools.
Barstools that aren't made with weather resistant and durable material won't last long outside!
Another thing you have to consider is if they are comfortable enough for long periods of seating. Can a person sit comfortably on them? Will they hurt your behind when you're sitting on them for hours at a time? Does it help or hinder circulation in your legs?
It's true that more times than not, once you sit down, whether outdoors or indoors, you don't want to get up right away. Barstool comfort and durability go hand-in-hand, so make sure this factor is considered as well when shopping for modern outdoor barstools.
Seat Height
Make sure that you have a variety of heights to choose from so that everyone can find a stool that is comfortable for them. Barstools with tall backs are very popular as they ensure extra comfort for the person sitting on it.
Barstool height is a major consideration when shopping for outdoor barstools because everyone has their own preferences and needs to ensure that they can comfortably sit at them. Barstools should also be adjustable so that you can easily adjust them to your level of comfort.
Footrests
Choose barstools with footrests if possible as this will allow your feet to rest comfortably while you enjoy your time outside. Barstool footrests are recessed into the stool and can comfortably rest your feet against them as you sit.
Barstools with footrests are able to support your legs for many hours at a time because of how they're set up. Barstools should be designed to accommodate either one or both legs, so that you have maximum comfort while sitting on them.
Seat Width
Look at how wide each seat is before purchasing; some seats are too narrow and won't be very comfortable for long periods of sitting. Barstools should be comfortable, so make sure the seats are wide enough to support your body.
Barstool seat width is an important factor and it can help you decide if a certain bar stool will be comfortable for you or not. It can also affect circulation in your legs. This shouldn't be overlooked when shopping for modern outdoor barstools.
The Look of the Seat
If you're looking for something with a more modern look, consider using metal or plastic in place of wood when shopping around. Barstool seats that are made out of metal or plastic can look very sleek and modern. Barstools that are made with wood, however, have an older look to them.
There is nothing wrong with either one. It's all about what you're personally looking for when shopping around. Barstool seat design is something to consider because then you'll get the sort of bar stool that you want in your outdoor space.
Barstool seat design can also affect comfort level and duration of time spent sitting on them so don't overlook this important factor when shopping around. Barstools should be pleasing to not only the eye but also to the behind as well!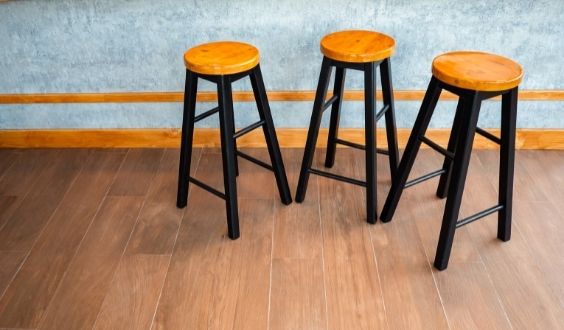 Seat Cushioning
Find out what type of cushioning material is on the seat. Barstool seat cushioning can give you added comfort and help make your time spent on them more enjoyable.
Barstools with cushions are usually more comfortable to sit on for extended periods of times because the padding on top will make it a softer place to rest.
It is an important factor that shouldn't be overlooked when shopping around for barstools, especially since this means extra comfort as well! Barstool seats should have waterproof material so that they don't get damaged or affected by inclement weather conditions.
Look too see if the cushion weight is about 2 kgs before buying – this ensures that they're durable enough for outdoor use.
Get the Right Outdoor Barstool for the Best Experience
If you have been looking for modern outdoor barstools, we hope this blog has helped. We've provided a list of things to consider when shopping and our favorite brands that offer great selections.
One more thing to add is it is important to measure the space where they will be placed before making your purchase as well! What are some other considerations you think should go on this list?
---