Home Staging Tips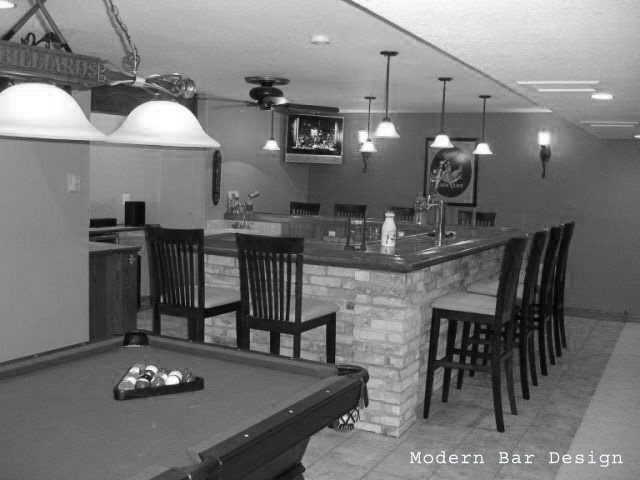 Whether one is making home staging to sell or just redesigning a house for individual fun, a modernized basement bar is a fun element that can add excitement to a home. Here are a few modern basement bar ideas to get started on a new home addition.
The Bar
First, install the bar itself. Whether to build one for own or buy one that's pre-made, make sure the bar looks good and gives plenty of room for friends to sit and hang out.
Drinks & Snacks
Next, you'll have to stock up on drinks and snacks and get a refrigerator, ice machine, blender, shakers, and different kinds of snazzy glasses and platters to server your guests with.
Seating Options
Four barstools should be enough for your average basement bar but this will be determined by the size of the bar itself. In addition to these you should have a couch or two and maybe even two or three small tables with chairs. Of course this depends on the size of your basement and how many people you plan on having over at once.
Entertainment
Entertainment is the final touch to your new basement bar as you want people to have a good time and be able to relax. Having a large TV with surround sound speakers that is visible to everyone in the room, is perfect for sports parties, movie nights, etc. Music is also very important as it provides the backdrop for a good night out. Play it through the TV speakers for that surround sound experience. To go the extra mile, get a billiards table and a few decks of cars to make your basement a game room as well as a bar. These home staging tips will give your basement an element of excitement.