Getting started with opening a new commercial bar
The planned amount of capital will always be the basis on what types and specialties of bar and cafe' business an entrepreneur decides to open an establishment. Here are the kinds of bars one could think about:
Neighborhood bar and café is kind of bar that is friendly by which guests feel like it is a home away from home atmosphere and has nutritious meals which makes them the most visited place in the neighborhood. It usually opens early as 11am serving breakfast and lunch with choices of drinks like tea, coffee or alcohol. It's as almost as how English pubs work with having around dinner, some contemporary live music and some may show football nights promotions.Most people coming to this kind of bar for pre or post lunch and dinner drinks with very close friends.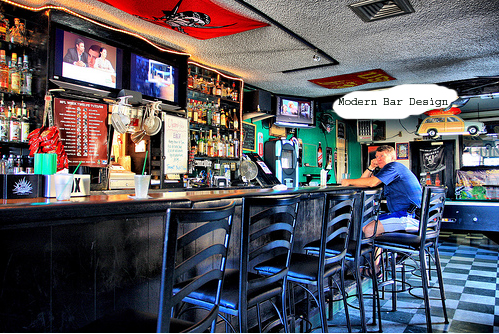 Sports bar is mostly favorite place of young people who love sports. This bar serves food like sandwiches, burgers, pizzas and appetizers in company with sporting events and televisions viewed to every seat. It becomes popular for the sports gatherings held depending upon the capacity of sport bar and café. Since the major appeal here is sports, sports bars have TV screens everywhere viewing different tournaments and matches. Some bar and café owners take this passion further by even installing huge plasma screens which increase the customers as they find its too much fun viewing sports on big screens.
Brewpub or beer bar and café is, generally, a combinationbrewery/restaurant. The beer is made on-premises for consumption by the restaurant patrons brewed by its own brand of beer or beverages and make customers come for that special mix of drink. This can be a great business if beer is served with meals or snacks which make people relax in the cozy environment returning from work or just to chat with friends.
This bar is very common in Europe and the source of a growing industry in the North America.
These kinds of bars and café can only be opened in areas where people are going to come. These bars are not good for residential areas as parents with children will not come to a brewpub or a beer bar and café.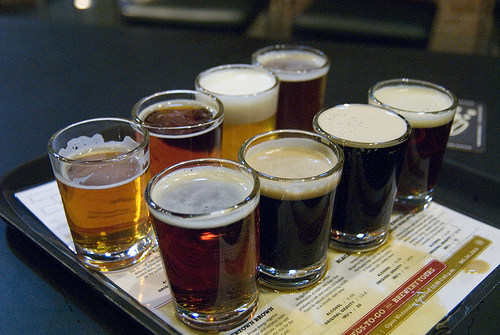 Specialty bar and café are small in size, offer intimate sitting and are located in more sophisticated neighborhoods which people are fond of wines and can afford them easily. The costs and revenues from a specialty bar depend on the type of product you serve as well as its location. It focuses on one type of drink from wine to martinis or it can be a theme bar such as cigar bars. Although some specialty bars focus on only one drink, there is a wide selection available within the type by mixing it with many other things or serving it several ways which makes the customers come back again and again to try the other varieties.
These various types of bars and cafés run according to the kind of food to be served and the type of entertainment that has to offer.  From neighborhood bars to sports bars and brewpub bar and café to specialty bar and café, there is a huge variety of business options to choose from. However, it is important to remember that opening a type of bar and café also depends on the amount of investment that one can make and its location.