Choose the Best Home Bar Stools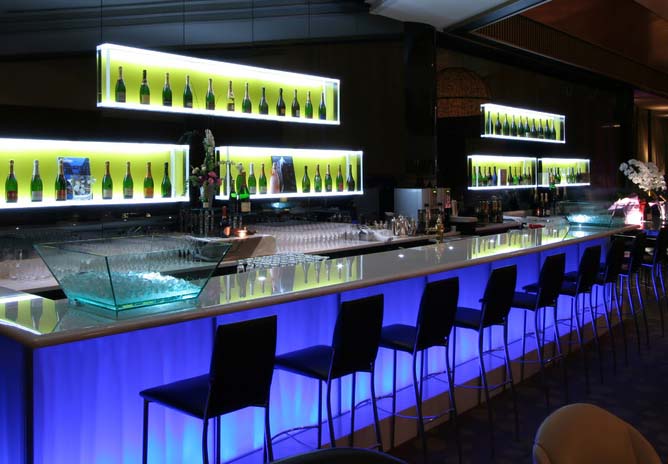 When creating an overall bar room appearance. The bar stools is a very important factor of "make" the room. If you buy cheapies, your bar will appear cheap. The best practice is to determine your budget and understand that barstools are a long time investment. A good quality stool will not wear out easily. Whereas cheap stools may break are a few months of use.
Here a few useful pointers when selecting bar stools:
Colours
Usually when buying new furniture of a bar, or moving into a new home, you should consider that each room is decorated with certain colors. Choosing your color palette, including patterns and types of material used on the furniture, will help coordinate a beautiful blend of style that will enhance your home bar. When you choose barstools to complement the rest of your dining area, you will want to make sure they are a color that accents the rest of the rooms other decor. Using barstools to help create an atmosphere of peace and relaxation will increase the appeal of your whole living area.
Metal or Wood
When you are choosing bar stools, you will want to make sure the woods and metals go well together. Choosing barstools that complement the other pieces of furniture and room accents in your home bar will add to the visual aspect of the beauty, as well as the overall feel of your home. Woods and metals can be combined to create a warm and appealing sense of order that draws attention and gives a sense of peace.
Choose adjustable barstools
Some barstools are adjustable and can accommodate any height of table or bar. Using adjustable barstools is an excellent option if you will be using them in various places throughout your home. Children especially like it when a special adjustable barstool is brought out just for them. They feel special and cared about when there is a seat for them that can be adjusted for their comfort.
Some bar stools come in custom height for the perfect fit. There is even the stationary or swivel choice. There are stools with a foot rest necessary to balance yourself too.
Choose the good barstools, which can not be used in home bar only, and also have become popular in homes, usually placed at the kitchen counter or at a home bar, because of their compact and functional concept. Well designed bar stools allow for a higher access to counter tops or bar surfaces when eating, drinking, or socializing. The right bar stool can even add to the atmosphere of the room.