Must-have Modernized Bar accessories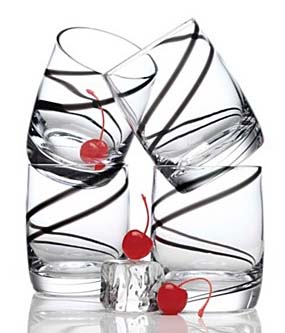 Bar accessories are like clothes use for dressing up an outfit to bars and can make a world of difference to a bar look. Bar can wear the simplest bar accessories and yet look like a million bucks, classy, trendy and hip. A wide variety of hand tools and accessories are mostly used in the preparation of drinks so a good bar accessories should be beneficiary to both the guests and the bartender. Buy accessories that would match the chosen style of the brand. These are the must-have bar accessories a bar should not forget to have:
Bar moldings
Bar moldings are traditional arm rest moldings for the front of bar. Modern designs are made from oak and cherry in two lengths.
Brass Rail Hardware
There are easy to install solid brass tubing. To create a unique look, mix and match 2″ diameter polished brass tubing and accessories! Install tubing quickly and easily almost anywhere — perfect for hand, stair and bar railings.
Bar Sink and Faucet
Adding style and sophistication to bar with a bar sink and faucet makes one bar vey unique and modernized! Sink measurement standards are usually 15″ x 15″ overall with bowl measurement of 10″ x 12″ and depth of 6-1/2″.Build also a stainless steel sink into the service counter of the bar and fill it with ice to cool refreshments.
Ultimate Bar Set and Wall-mounted Bottle Openers
To dress up the bar, a complete set of bar should contain a set of 6 one oz Shot Glasses, 24- Stirrers, Box of 1000 5″ Drink Stirrers/Straws, Margarita Glass Rimmer, 12 Black Bottle Pourers, Jigger (1 oz. x 1 1/2 oz.), Stainless Steel Condiment. Wall-mounted bottle openers are traditional bottle openers for the bar.
Overhead Stemware Rack and Wine Rack
The modernized stemware racks are exactly the ones in a local pub. Standard measurement is 18″ deep and 12″ from the ceiling to the very bottom of the rack. Made of solid brass. Available in either 6 or 8 channels for glassware depends on how much glassware that will fit upon what type of glasses hanging.