Unique Bar Ideas for winter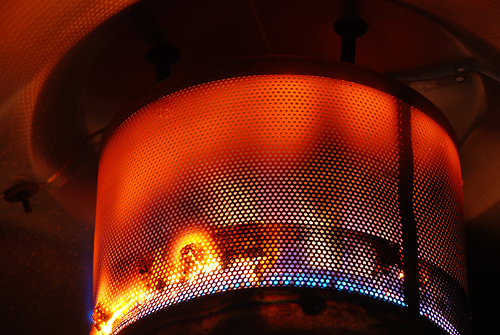 When winter time comes, most of the bar customers choose to stay home for winter drinks than grabbing a beer and sitting in the bar patio which they mostly do during summertime. Here are tips for trendy bars to keep bar customers stay and regularly visit the bar even if winter has chilled bar customers.
Heat up the space
But just because it's about ready to snow doesn't mean it's time for boozing hibernation, have to look a little harder. With the help of heaters, warm drinks and a little creativity, drinking outdoors all the way 'til springtime will still goes on. A fire pit with room for a good 15 or so people to gather around — who needs heaters may be best for making bar customers warm. The heated space can be even having a retractable roof in case for rainy evenings. Adding glass walls also in the winter may help so that it will make it not quite outside anymore.  A warm and inviting bar with a tucked-in-a-townhouse kind of feel where there's a fireplace and instead of wood, light is maybe given off by a tight bunch of tall pillar candles.
Seasonal Winter  drinks
Winter signals the addition of a specialty drink to the limited but creative cocktail list. Here are unique cocktail drinks that can make winter chills warmer:
Cocoa Chanel
This is a pure dark-chocolate indulgence par excellence, with the burnt-sugar kick of aged agave. The ingredients:  Valrhona hot chocolate mixed with Herradura reposado tequila and served with a floater of loosely whipped cinnamon cream Temperature should be just below the boil
Hot Spiced Winefull-
This drink has a full body relaxation. The ingredients: A heavy-bodied red wine heated with cardamom, star anise, apple juice and orange zest, then topped with slivered almonds and raisins. The temperature should be 150–160 degrees Fahrenheit.
Nor-Eastern
This is a hot toddy–ish, but with a double spike of spice thanks to the rye and the ginger; the ultimate cure for the common cold. The ingredients: Fresh ginger and lemon juices, Domaine de Canton ginger liqueur and rye whiskey, served in handmade pottery mugs you can paint yourself on Tuesday nights. The temperature should be 120 degrees Fahrenheit
Red Hot Ale
This is the most cutting-edge hot cocktail; a rustic fizz of citrus and caramel. The ingredients: Cognac, lemon juice and orange bitters mixed with Ommegang Abbey Ale, heated and frothed with molecular mixologist Dave Arnold's "red hot poker" heating element (inspired by colonial-era wrought-iron pokers used to quickly boil water).The temperature of this drinks should be: While the "poker" cranks up to around 1,700 degrees Fahrenheit, the drink clocks in at a (relatively) cool 158.