The Consideration of Making a Home Bar Plan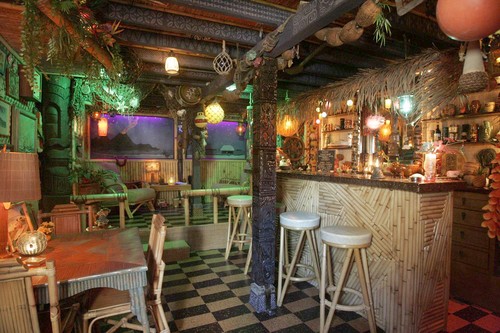 Home bar is a very unique place, a place to relax and have your favorite drink after you come home from office.
A home bar can be placed in a way that looks outside or also as a place from where the television is visible. I most cases home bar is a semi open space attached to the living room and dining area.
When a home bar is attached to the living room, it serves as a serving place during party or a small family get together. The size of the home bar entirely depends upon you. If you have a habit of calling friends frequently or if you have large family where your relatives come to your home more frequently, it is a good idea to have larger sized home bar with a small refrigerator attached. So instead of depending upon the refrigerator in the kitchen it becomes an independent unit of its own.
There are some aspects that need to be considered while designing or installing home bar. And subtle lighting is always very important, which can help in mood creation.
First decide on how often do you want to use the home bar. Depending upon this you will have to stock it with your favorite drinks. And the amount of stock will decide the size of the bar. Finally look for the right space in your home that will accommodate your desired bar table and chairs.
The budget is also an important factor. The budget comes into play when you actually will start to install the home bar. For example do you want to store the drinks in a refrigerator or just a glass shutter cabinet will make a big difference in the budget. Also do you want a sink and a water connection on your bar table or are you going to arrange the water from the kitchen will affect your budget.
Whatever way you decide to go, there are four main types of bar designs that are most popular.
1) Straight type bar. This type of home bar is normally used at the end of a room with the length spanning the width of the room.
2) Back bar. This type of bar has a storage arrangement just like a bookshelf. There are three parts to this bar. The first one is the same as a straight bar with bottom storage with a counter.
3) L type wet bar. As the name suggests this bar has a L shape in plan. The short side of the L is normally used to fix built-in sink for washing purpose.
4) Corner bar. This type of bar is actually just a small cabinet to store the drinks. This is used where space is an issue.
Apart for the type of bar tables there are many factors involved in designing the perfect bar such as finishes, color schemes, lighting to create a mood. Also if you plan to install a small refrigerator in your home bar then proper electricity supply must be arranged during planning stage itself.
No matter which design style you choose, make sure to plan before you build and you will have a wonderful experience with your friends in you own home bar.