Summer Wine Ideas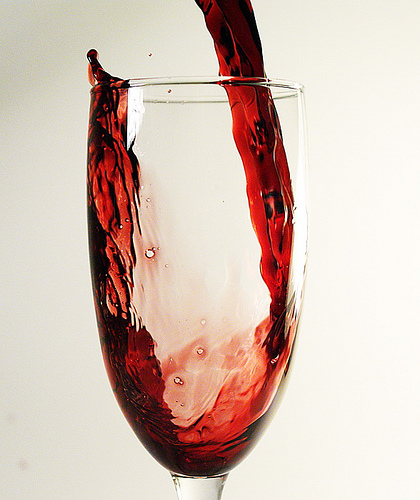 Summer looks not a good season for drinking wines. The hot and humid weather make some of our favorite wines lose their incredible flavor. Most summer foods are light and cool, so your wine should be light bodied and compliment the taste of the food. For example the grilled red meats which call for a medium or heavy bodied wine.
Before you choose the siutable wine for your summertime, i think you should know how the Weather Affects Wine. Wine is often stored in dark bottles to preserve the flavor more than give it an attractive outward appearance. Dark bottles keep the sun's heat and harmful rays from penetrating and zapping the flavor out of the wine. Certain types of wine, when left in the sun, can take on the taste of baked fruit. When you're looking for a cool, refreshing drink, this is hardly acceptable. The flavor of a summer wine should always compliment your food, but what about other aspects of taste? The decision to choose a dry or sweet wine depends only in part on the food you're having with it. Sweet wines have an obvious amount of sugar, while dry wines have almost no sugar. Dry wines range from semi-dry to very dry and have a direct impact on the decision making process.
If you have purchased wines in summer, the most important thing is to keep your summer wine cool. During the summer, cool things don't often stay that way for long. Unfortunately, keeping the bottle in the freezer may cause loss of flavor or freezing, but storing the bottle you're using in the refrigerator isn't very convenient. The ice in buckets tends to melt and can cause a mess, and ice cubes are out of the question because they severely dilute the flavor of wine. Luckily, we have the option to use plastic ice cubes to keep wine cool without dilution. Plastic ice cubes come in a variety of colors and shapes and best of all, they're reusable. Simply wash and refreeze.
Several types of wine from Spain and France can be bought for less than$20. However here i still have some summer wines recommendation.
2006 Montes Limited Selection Sauvignon Blanc ($14)
Montes, one of Chile's best Sauvignon Blanc producers, makes this crisp, citrusy reserve bottling with grapes from the Leyda valley, close to the Pacific Ocean.
2004 Errazuriz Wild Ferment Chardonnay ($20)
Smoky, herbal and full of rich lemon-curd flavors, this sleek white is fermented with wild yeasts, which tend to create more exotic flavors and aromas than commercial strains.
2006 Susana Balbo Crios Rosé of Malbec ($19)
Star Argentine winemaker Susana Balbo uses old-vine Malbec grapes from the Agrelo subregion of Mendoza to create this lightly spicy, strawberry-inflected rosé.
2005 The Show Cabernet Sauvignon ($15)
This ebullient, cassis-driven Cabernet comes from the same trio of innovative wine professionals (including Napa Valley's seemingly ubiquitous Joel Gott) who created the equally engaging Three Thieves label a few years back.
2005 2 up Shiraz ($14)
This affordable new blackberry-rich Shiraz bottling from Australia's Kangarilla Road Winery takes its name from an Australian gambling game that initially became popular with soldiers during World War I.
2001 Chivite Gran Feudo Reserva ($18)
Tempranillo, Cabernet Sauvignon and Merlot form the blend in this structured red from one of the oldest producers in Spain's Navarra region. Its taste recalls wild boysenberries.