Silk Road: Most modern bar in Melbourne, Australia
Silk Road consists of 11 Bars, one Tepenyaki area, a Chinese Dumpling Bar, and a Tapas Bar. It is built inside an old Bank Building which is heritage listed, so nothing could be altered internally. The first floor is whats known as a floating floor, and is supported by pillars with no connections to the walls.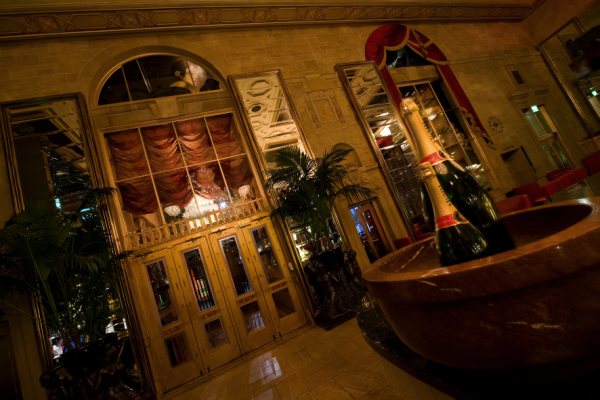 The Carravaggio paintings on the ceiling and walls were painted in Vietnam, the two main chandeliers were imported from Egypt in pieces and build on site. They are raised and lowered by a consealed pulley system for cleaning and replacing used light bulbs. The marble statues and the Bronze Marco Polo on his Horse which dominates the main floor area were collected by the owner from various sources, but no expense was spared in ensuring that this Bar was special.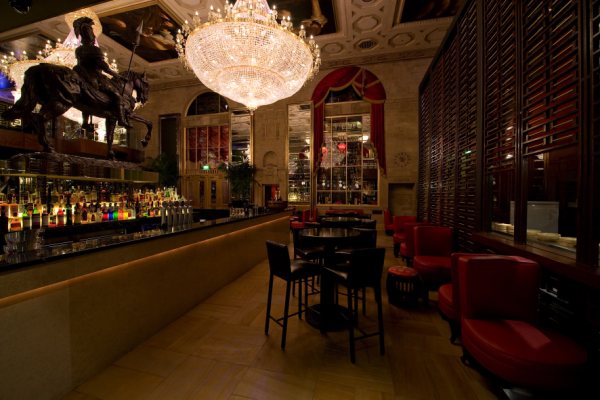 The Theme was put together to represent Marco Polo's journey from Europe to the Far East with a few extra embelishments.
It is one of Melbournes two premier Night Bars and is situated in the upmarket Collins Street in the Ciy Centre.
The Bars are also themed, with the two private Bars on the third floor for exclusive use for private functions for groups of up to 40 patrons. There has been an extensive use of Marble throughout the Bar areas, which has been specially lit from behind, underneath and all lighting is controlled and themed from one control point which allows sophisticated changes in the lighting throughout the night. Huge mirrors give a feeling of light and space throughout the whole place.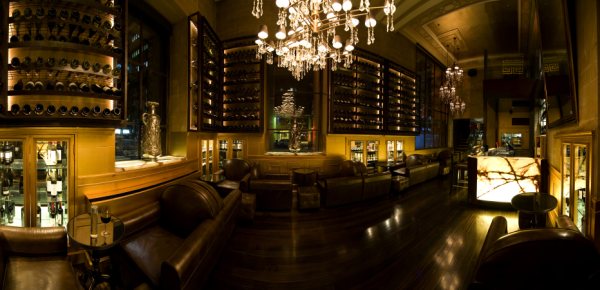 Friday night is the busiest night of the week, with long queues forming outside the Bar once the maximum number of patrons is reached inside (900)
The Bar specialises in wonderful cocktails, Beers from all around the world, premium spirits and top quality Champagnes.