Pre-plan for Wine Bar Business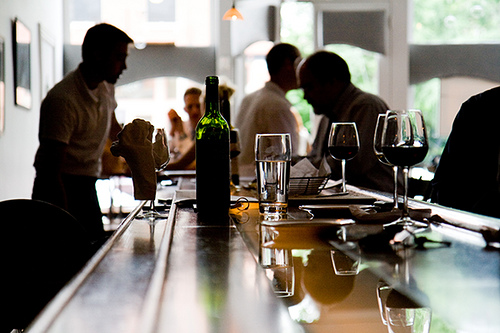 Maybe a lot of people have Imagined that of owning a profitable business that can offer you fun, friendship, and freedom. So, open a wine bar will be the best idea, you can have an exciting, creative career where you are in charge. There are few businesses that offer so many benefits. When you open a wine bar, you will have the satisfaction of making your vision a reality. You will decide everything from the name of the bar to the decor to exciting special promotions.
You should make a plan before the bar business to start. You must decide what kind of clients your wine bar will attract, upscale ones or medium-grade ones. You also need to consider that of buying an existing bar or open a new bar, Choosing a name for your bar, Where to get start-up financing for your bar business and so on.
When start the wine bar business, we should make a strategic investment first. We should make our strategy rely on the experience and proven track, take over a location where previously a restaurant was operated. Do not bring it to the venture experience, commitment, a sufficient amount of capital, and local goodwill. We can buy the bar equipment from the owner of the building and the fixtures from the previous tenant. We will be able to purchase these at a discount. The owner is interested in finding a new tenant for the location and has committed to waiving the first month's rent and will contribute to initial advertising.
As the location for your wine bar, I think it will be much conveniently located in the center of the downtown area near two courthouses, and it is the excellent place for business people and lawyers located nearby to come for a delicious lunch and a good quality glass of wine. It will be an appropriate place to take clients: the perfect place for a lunch meeting.
After all these things done, we should consider the Products and Services of the wine bar now. This will be the most important thing for the wine bar business. And a lot of investigations need to do, and need thought-over. Are you ready, then we can make further discussion?