Modern Types of Bar Shapes
Straight bar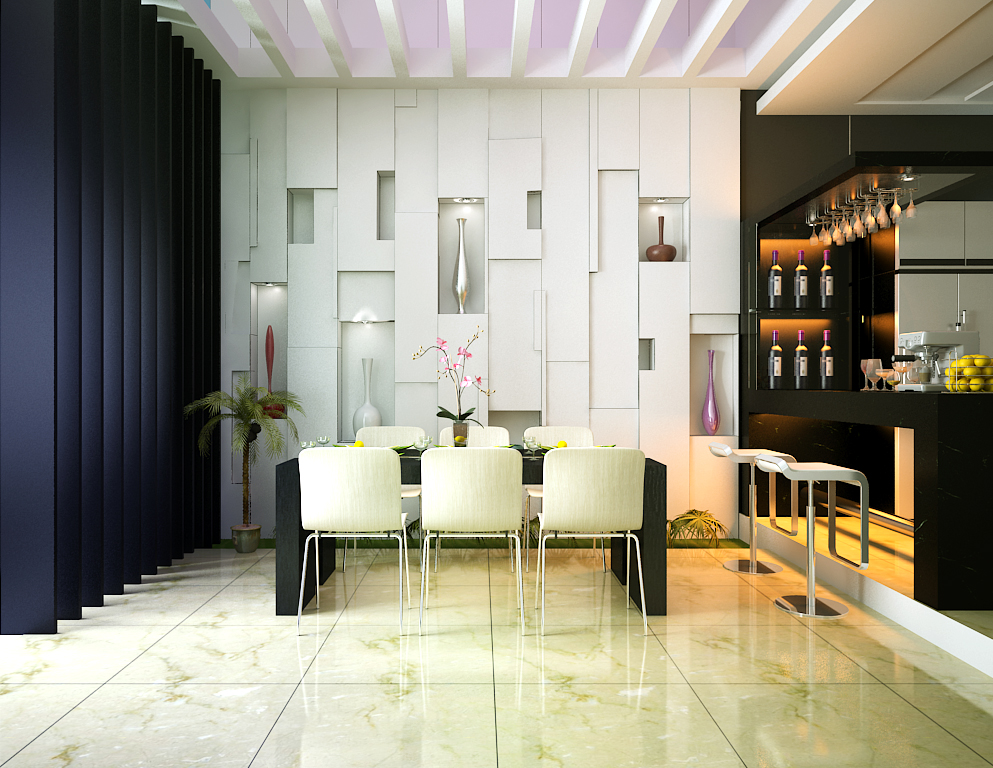 This design is ideally adjusted for indoor or outdoor use as a backyard patio, pool side, deck or tiki bar by simply decorating bamboo, thatch and tiki ornaments, trim and decorations. It has mostly a beer gutter area for mixing drinks, a convenient foot rest. This shape of bar connect several sections to make a long bar. Most of the straight shaped bar has easy arm rail, or uses pre-made arm rest molding. The good thing is it has plenty of space behind for storage shelving or fridges. This straight shape of bar is great for outdoor service bars or a portable party bar. Like a typical bar, it has a little space for the sink on top, a foot rest on the stool side, a gutter area where to mix the drinks, an arm rail, and a space for the cooler or ref. The width for this type of bar can vary from 6 feet (or less) and up to 10 or maybe more
L shaped bar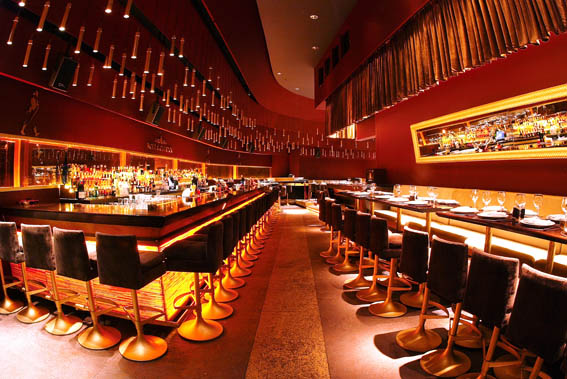 This type of bar is great for mostly in basement bar design that is shaped like the letter L. There is no difference in the materials used and its features are the same as the standard straight bar. What makes a bar unique is simply put the big notable difference of the design. Bars g
uests can also enjoy a better conversation while sitting in this bar because the distance from other seats is closer. Again the measurements vary depending on the size of the location or specially the basement but usually the lengths are symmetrical.
Corner Bar
This type of bar is actually just a small cabinet to store the drinks. This is used where space is an issue. Because space is an issue this type of bar uses maximum storage space available using bottom and top
cabinets.
Tiki Bar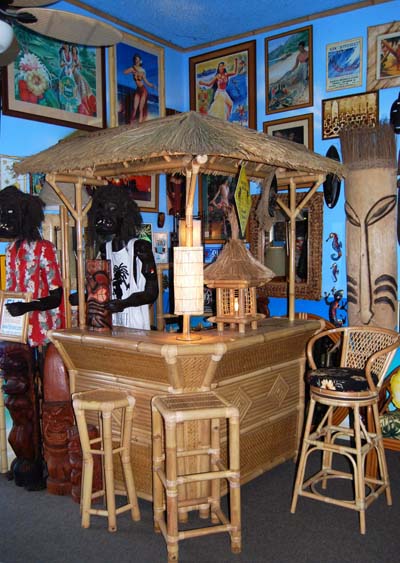 Tiki bars can come in different shapes and sizes. The traditional tiki bar is based on the tiki hut which is found on islands. They are usually made of wood or bamboo, and the trademark thatched grass roofing. A full sized tiki bar can be quite an affair, emulating an environment of an island getaway resort.
Private tiki bars can be more changeable depending on the requirements and budget of the owner.
Poolside tiki bars are very popular, as well as backyard patio bars. Tiki bars can even be built indoors such as basement tiki bars- a pretty good source of awe and amusement for visiting relatives.
Back Bar
This type of modern back bar design has a storage arrangement just like a bookshelf. There are three parts to this bar. The first one is the same as a straight bar with bottom storage with a counter. The middle portion is normally open. The third section is above the counter that stores drinks bottles and can have wooden or glass shutters. Thus type of arrangement is done for display purpose.
A Keggar Bar Design.
This kind of modern bar design is very popularly used. Its design is shaped like two L-shaped bars joint with the straight type in the middle. Viewing from the top, it usually looks like a one-third of a square is cut and used. This basement bar design accommodates a perfect space for the refrigerator and a beer keg that is why it is being called by its name.
A Portable Bar Design.
This type of modern portable design is what best fits for the basement bar. Basement bars are usually huge and sturdy so weight can be a major concern. And considering that basements have low head room clearance, there might have some difficulty in moving a bar. The portable bar can be disassembled. This is what makes it unique. Probably the latest innovation in the basement bar design industry.