Lighting Decorations your Modern Bar Designing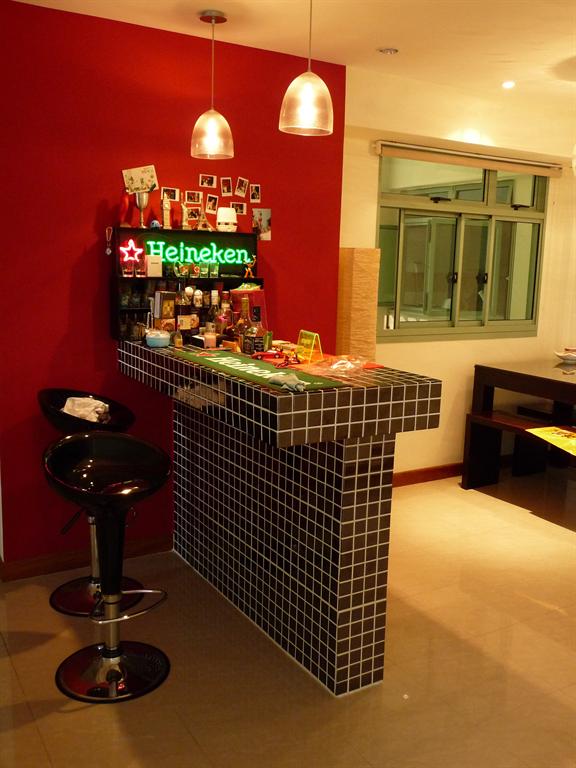 Decided to call in your friends and throw a party? Or whether your old friend you haven't seen for ages suddenly appeared on your doorstep? Even if you are not really into elbow-bending, which you definitely not, you just can't do without a mini bar unit in your dining or living room. You never know when you will be presented with a chance to surprise and treat your guests with savory fizzy cocktails or hard spirits, or maybe boast of your rich wine collection in front of your work colleges.
Talk about the modern bar decoration, the bar light is the most important, I think. It's often the lighting that sets the mood of a bar. Just like In most homes, soft lighting is ideal and usually table and floor lamps provide just enough or the right hanging ceiling lamps that provide ambient lighting are perfect for complementing your time spent relaxing or watching television. Depending on your tastes and style, it's easy to select beautiful chandelier fixtures that add grace and charm or a contemporary elegance to any bar room. No longer are these beautiful ceiling lamps reserved for grand foyers or oversized bar rooms with high ceilings.
There are some lights style for your reference.
Energy Star Labels – The Energy Star Program is a joint effort between the US EPA and Department of Energy. It was created in late 1990 to provide information to consumers regarding their purchases and the energy costs associated with these purchases.
Chandelier – Light fixture that consists of many branches, quite decorative and suspended from the ceiling.
Prisms – The small decorative and beveled glass ornaments that dangle from chandeliers and are designed to catch the light.
Shades – These cover the bulbs to soften the light from floor, table and ceiling lamps
Track Lighting – A series of lights installed on a track that are suspended from the ceiling or attached to a wall and designed to light a specific area.
Pendant Lights – Small lighting fixtures that hang from a ceiling.
Sconce – Wall lights that create soft or background lighting. Sometimes can be directional – meaning the user can direct the light in any direction.
Today's contemporary chandeliers are a bit more compact and perfectly appropriate for everyday use. Another popular favorite right now are those lighting fixtures that include the classic Tiffany shades. They allow the light to play on the many colors in the shade and are often accompanied with darker metal fixtures, such as brass. Beautiful for nearly any décor, these are timeless beauties. Along with their vibrant colors, they're often compact enough to accommodate smaller bedrooms and front entrances.
Prefer the charm of small fabric shades? There are plenty of options to choose from in this category as well. With varying numbers of lights, we're particularly fond of the always-classic look of black and white. What's even better with these ceiling lights is the ability to change the lamp shades whenever you're ready for a new look. It's not often we're given that option in our décor schemes.
If you're leaning towards those light fixtures with several lamp sockets, it's important to ensure the wattage of the bulb doesn't exceed the manufacturer's recommendations. The more sockets, the smaller watts per bulb you need. Today's bulbs are far more eco friendly and include fluorescent, incandescent and quartz halogens. These are better for the environment and are a big plus when the electric bill arrives each month. The savings of switching from traditional bulbs to one of these new alternatives might surprise you. Hope you can create a heave in your home bar with the right lighting decoration.