Create a Casual Bar Style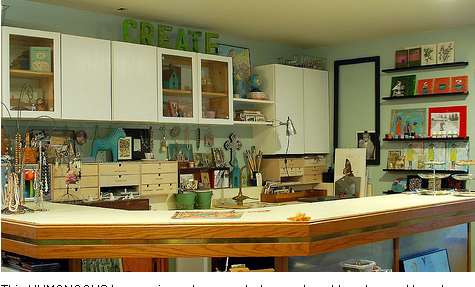 If you're lucky enough to have a room dedicated to your home bar, you have the freedom to paint all the walls a great shade to match your bar.
Whatever it is a wet bar or a home bar, the bar is a place for amusement and recreation. Create a casual style bar usually can get this target easily and you can be much relax in you bar.
How to build a casual style bar? I think there are two points you should hold on. Choose the right bar furniture and feasible Bar painting. The unique bar furniture that you selected can transform an area of your bar from the formal or semi-formal to the casual and it can be done with real style as well. In fact, this bar furniture are not so hard to find. You even can see in most normal restaurant , there are casual bar dining stools have all the style and lines. In many cases, you can find dining chairs variations of your bar stools. If you can obtain restaurant furniture in the same design and materials as your bar furniture then you will have a wine area that looks complete. As the eyes scan from front to back and side to side, the image is one of harmony – nothing stands out and attacks the eyes.
Obviously, bar furniture like bar stools stand out a little because of their height. However, if they sit in harmony with the rest of the restaurant, from a distance the height is almost unnoticeable. kers who take time off for lunch 'when they can get away', not at a specific time. Casual dinning furniture suited to casual bar furniture come in a variety of design styles, including swivel and stationary; high back and low back; and made from a variety of materials ranging from stainless steel to plastics or timber with all the natural and manmade fibers in between.
The bar color sometimes seems more important than the furniture. Even if your bar is off to the side of your kitchen, dining room, or living room, you can always paint an accent wall to separate the bar from the rest of your house. I've put together a couple different colors combos using Personal Color Viewer that would look distinguished in a home bar. I've also chosen different colored bar stools that would go well with the wall paints. Give your bar a sophisticated look with a dark brown color scheme. Since the colors are so rich, black, white, and silver bar furniture wouldn't take attention away from the walls. Black, grey, and brown are very classic and traditional, but don't be afraid to give them an updated spin with furnishings in bright purple or red.
Now you are all set with the right bar furniture for your home bar design!