Cool Cocktail Bar Equipment
When one has decided to choose a cocktail bar whether for the home cocktail bar or commercial cocktail bar, there has to be cocktail accessories which are very important for the preparation of the cocktail drinks.
Trendy Cocktail accessories:
Cocktail Strainers
Take the strain! Choose fantastic range of strainers with high quality brushed or polished stainless steel. A cocktail strainer, or wire strainer, is a stainless steel bar accessory used to strain ice from a mixed drink. Strainers are used to cover the mouth of a cocktail shaker after it has been shaken. They have holes or slits small enough that only liquid can be poured out, and spiral rings that create a tight fit to the sides of your shaker.
Cocktail Bar Spoons
Add a quality bar spoon to the bar tending tools.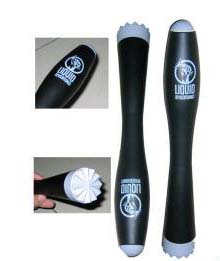 Choose quality spoons, from the flat end bar spoon to the muddler bar spoon. There are 3 parts to a barspoon: the spoon bowl, the handle shaft, and the handle end; the variations on each part has resulted in many different spoons. The basic spoon should have a spoon bowl, which should be deep enough to scoop up any cherry or olive you might need. Generally, the standard size is sufficient and can be used to measure the common portion of "a barspoon" found in many old cocktail manuals and books. This generally means that the spoon bowl should be about ¼ oz. The handle shaft can be twisted or solid, depending on your technique. You can get spoons that have a simple, plastic end, but what you really want is a nice heavy rounded end cap.
Cocktail Muddlers
Muddle those ingredients…..There are Cocktail Store which has a fantastic range of high quality cocktail muddlers ranging from the small lime masher to the extra large XL beech wood muddler. When stocking a bar it is ideal to have both a traditional wood muddler and a plastic toothed muddler. Use the wood muddler for herbs, such as mint, for Mojitos and Mint Juleps. Use the newer designs like Shawn Soole's Viva Stick, for fruits and other thick ingredients.
Cocktail Jiggers / Measures
Whether it's the classic bar measure need or the double sided cocktail jigger, choose which has a great range of liquor measures.
Bottle Pourers
Select and collect from wide designs of liquor pourers. It can be blinking, LED activated illuminated designs or just a simple but elegant styles.
Ice Crushers
Ice Tongs & Ice Crushers
Cool that cocktail! Complement cocktail making kit with ice tongs from  small to extra large tongs and what better way to make the best cocktails than with crushed ice made from very own ice crusher.
Knives, Peelers & Graters
Choose a high quality, stainless steel bar knives and bar peeler to complete the set for that final flourish… The must have tool to make those citrus twist garnishes.
Drink Accessories
Enhance cocktail with the essential ingredients such as straws, picks and stirrers. These are a must for any cocktail.
Citrus Juicers
Juice it up! The world's best cocktails need that pure juice of a lemon or lime.