Opening up a Beer Bar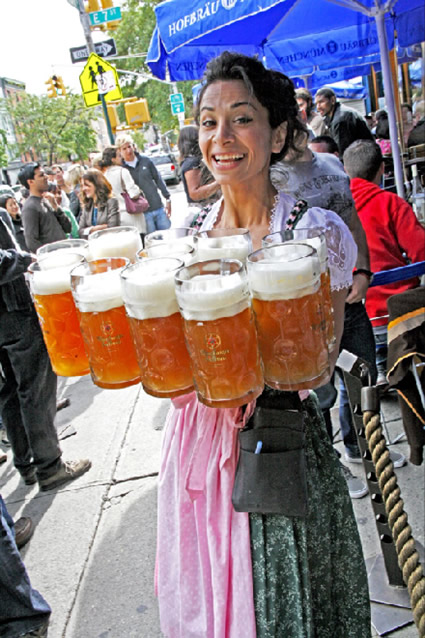 Finding for a beer bar nearby to unwind is probably the best thing to do after a long hour work and facing pressures to get work done. The business is more on weekends but no one minds to walk into a bar on weekdays too. Deciding to open a beer bar makes good money over a week.
An outstanding looking beer bar that is ornamentally beautiful but if it takes forever to make drinks and its poor design effects customer service then it may be an expensive disappointing failure. Here are some beer bar equipments that needs an easy access for bartenders: Fridges, Bar Top, Cleaning Cloths, Straws, Coasters & Napkins, Spirits & Liqueurs, Wines, Bottled Beers, Cocktail & drink garnishes, Cocktail Equipment, Juices, Soft Drink gun, Beer taps, Sink, Ice Well, Cash Register, Glass Ware. Beer bar needs to have a back bar station that is normally hidden from the customers eyes.
Second thing to consider in designing a beer bar is simply working out what needs to go together, by together mean without taking more than 1 step. Beer taps will always go with beer glasses. Beer taps should be shared between bartender stations due to cost. So it's a matter of laying out the other equipment to best utilize space on the front bar, bear in mind not to mess up the bar top so it is easy to keep clean for guests.
Lastly, the back bar should accommodate the percentage of the beer bars' fridges holding bottled beers. The bottle beers should be set up so bartenders don't have to walk far or behind other bartenders to access, the only exception is very high premium stock that hardly ever gets used and is on the shelf to make the bar look high society. The bar backs station should be situated at one ends of the bar, with easy access to both bars & floor.
Beer bars at the present time are not only an excellent place for beer. People mostly visit beer bar business establishments to have fun. Therefore create the most of clients' visit to the beer bar by not just offering them with quality drinks but providing them with excellent service as well. Do this by suggesting good food and quality entertainment to patrons. Give game areas where clients can play indoor sports like billiards. Install a big screen TV in beer bars premises where visitors can look at the shows that they don't want to miss while enjoying some drinks with their friends in the beer bar. Make sure to hire accommodating staffs that can provide help to clients. Make the beer bar an entertaining place to visit.